Shot/Discus Clinic
Clinic will be held at Golden West College in Huntington Beach, 15744 Golden West Huntington Beach, Ca. 92647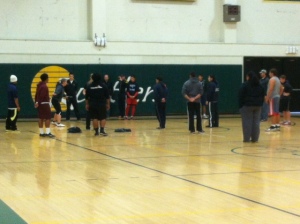 Clinic always starts in the Gym
There is a lunch break around 12:30 pm, there are several fast food places within walking distance of the school.
You only need to bring with you, a good attitude, workout clothes, and throwing shoes if you have them.
VS Athletics is only at the clinic for the first half of the day. They always have some great deals so get them early.